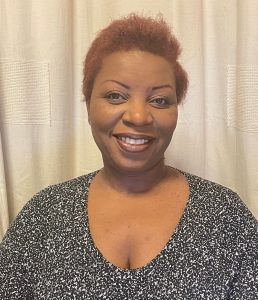 Dr Prue Goredema: Project Manager
Prue holds a Doctorate in English Didactics from Humboldt-Universität zu Berlin, the thesis of which focuses on Content & Language Integrated Learning in the Biology classroom.   She was the Coordinator of the TESOL Section at Technische Universität Chemnitz from 2014 to 2020 and has a research and teaching background in Second Language Acquisition, Curriculum Planning & Materials Development  and Methodology of Adult Education.
"I am looking forward to collaborating with the various lecturers and their students in the design and development of dynamic language courses for all five faculties," she says. "At present, the FernUniversität in Hagen does not have a language centre, and thus it is awfully exciting to be part of the team that is charting new ground through the launch of this new English Learning Support service."
---
Dr André Biederbeck: studyFIT Coordinator
André has long had students' best interests at heart.  As a former Vice President of the German National Association for Student Affairs (Deutsche Studentenwerk); a History Lecturer at WWU Münster and in his previous position at the FernUniversität's Department of Planning, he garnered the experience and insight to coordinate studyFIT, the new student support division for FernUniversität students seeking the skills to thrive in distance learning.   "Since April 2021, studyFIT has combined already existing support services with the launch of new programmes like a writing centre, a peer mentoring programme, an enhanced bridging course in Statistics and many other student-centred initiatives.  Supporting students who need advanced English skills is next on the list, and we are pleased to add English Learning Support to the variety of services offered by studyFIT," says André.
---
Dr Matthias Then: Software Engineer
Matthias develops educational software solutions for the FernUniversität with a focus on extensions for the Moodle learning management system (LMS). Seamless integration of external tools into learning platforms via Learning Tools Interoperability (LTI) services was a central topic in his PhD project, so he has a special interest in application scenarios implementing the latest versions of the LTI specification.
---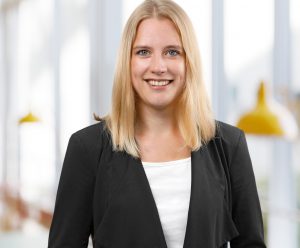 Desirée Kampmeier: International Office

"As a staff member of the International Office I accompany the project from a strategic perspective and form the link to ongoing internationalisation activities and projects at the university. The English Learning Support service is a great opportunity for our students to prepare for international courses and teaching projects at the FernUniversität or at one of our partner universities. Getting involved will eliminate the language barrier that so often discourages some students from taking advantage of the wide range of international activities on offer – from internships abroad to summer schools – and of course, the English-language modules offered in some of our degree programmes."